The provision of EU opportunities for the next generation was imperative, as a respond to the pandemic's consequences. Europe acts upon these emerging circumstances and develops initiatives that foresee emerging risks, as COVID-19 has changed the social and economic landscape. 
The EU Scheme to Convene and Strengthen Europe  
NextGenerationEU is a relief provision scheme, designed to respond to the COVID-19 consequences. In addition, this temporary funding instrument is aiming at fostering visions of a green, digital, and resilient Europe. Therefore, it is an EU plan aiming at both Europe's recovery and empowerment, through the achievement of certain objectives. 
      With this initiative, Europe will be investing in environmentally friendly solutions, such as: technological advances; greener transportation; and, energy efficient buildings and public spaces. Furthermore, the scheme foresees actions towards the protection of natural resources. Namely, EU focuses on water resources; waste reduction; tree planting; renewable energy; healthier food, through environmentally friendly solutions etc.

      NextGenerationEU foresees Europe's transformation, by employing digital solutions in relation to EU-wide internet connection; personal data; city contexts; online security; and, multidimensional integration of AI.

      In addition, EU investment extends to the parameter of health, by focusing on health crisis protection; research and development oriented towards the development of vaccination and disease treatment; health systems reinforcement; and, trainings for employees of the medical and healthcare field.

      The vision of a strong Europe lies on the next generation provision of support. Therefore, this scheme encourages study pathways related to science and technology; further education; and, young entrepreneurs.

      The final NextGenerationEU objective revolves around diversity celebration, through fighting against racism and xenophobia; gender equality; protection of the LGBTQI+ community; and, EU legislation pertinent to hate speech and crime.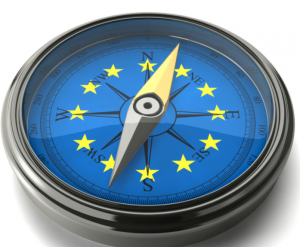 The EU Opportunities for Next Generation  
This NextGenerationEU scheme comprises of the following EU opportunities for next generation, along with the elements they represent: 
      Horizon Europe funding programme acknowledges and supports the impact of research and innovation. 

      Just Transition Fund and Digital Europe Programme (DIGITAL) are instruments aiming at digital transformation facilitation and towards climate neutrality. 

      The Recovery and Resilience Facility, rescEU, and EU4Health are initiatives designed to respond to emerging risks, through the elements of preparedness, recovery, and resilience. 
Admittedly, Europe acknowledges the significance of adaptation to the new circumstances. Therefore, setting priorities and investing in its citizens, for a EU's multidimensional transformation fulfillment, was inevitable. 
Six organizations joined forces and formed the MOTHER strategic partnership.
It is an Erasmus+ project aiming at the examination of youth employment and tools pertinent to media and ICT.
Keep Browsing the MOTHER official webpage and learn more about our initiative: http://motherproject.eu
Written by
Christina Tziouvara – IED Team